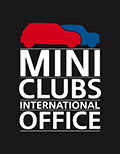 German Cemetery Lommel
A quiet and sombre place where you can collect your thoughts.

Anyone who thinks that war is exciting and glamorous should come here and see what a price has been paid for wars in the past.

During the battles in Belgium and Western Germany, particularly in Aachen, in the Huertgen Forest and at the Remagen bridgehead, the American Burial Service temporarily buried those fallen German soldiers who they found in four temporary cemeteries: Henri-Chapelle, Fosse, Overrepen and Nueville-en-Condoz. From these four places the dead were then transferred to Lommel in 1946/47. In 1946 the American Burial Service transferred this temporary German facility to the presiding Belgium authorities. The Belgian authorities then transferred additional German war dead from WWII from various parts of Belgium to Lommel. Additionally 542 German WWI soldiers found their final resting place here as part of the dissolution of a small military cemetery in Leopoldsburg.

The park contains over 38,000 graves. One cross was erected for every two burials, so that nearly 20,000 crosses cover the 16-hectare site.

Polish Military Cemetery
It's remarkable to find this Polish Cemetery at Lommel in Belgium because Polish units didn't battle at all in this area. The reason is that there was an opportunity to buy a piece of wood there very cheaply; so that a cemetery could be established where all the Polish War Graves, spread across Belgium could be concentrated there. 

History tells this didn't happen, therefore this small analysis. 

257 Polish War graves from the municipalities mentioned below, were transferred to Lommel by the 84th British "Grave Concentration Unit" in 1947.

GlazenHuis
This is a delightful building with a large collection of locally produced glassware. It also has a glass blowing room that you can look down into from the street outside. Lommel is a very attractive town with a fine main street and square. The glass museum reflects the local industry based on the vast sand deposits just outside the town.

Tourist Visitors' Reception
Do you want to discover Lommel? For all your questions about this North Limburg pearl, 'Toerisme Lommel' is there for you. We are ready for you not less than 363 days a year, on weekdays and during the entire weekend.

In our cosy visitors' reception hall, you can nose around in numerous free brochures. Or you just ask your question of someone at the counter. We'll be glad to help you. And you can perfectly combine it with a visit to the nearby 'Glazen Huis'. Top level glass art!


t