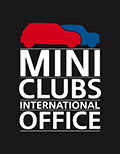 .Important notice : total fire ban!
Due to a huge increase of participants and due to lots of reserved camping spots our local fire department decided that BBQ, open fires and candle light are strictly forbidden on the IMM campsite.
Camping gas cookers are allowed.
Please share
Safety for everything
.